Le Métropole : Gourmet City
A trendy spot for business lunches and cosy dinners, the place has already won over the hearts of the Geneva locals, both regulars customer and curious visitors.
Reopened at the end of November 2022, the Métropole offers a bistronomical experience that plays on simple and gourmet associations but perfectly mastered by the talented chef John Hartshorne, all in a relaxed but elegant environment.
Among our favourites, we recommend the morels Risotto, the « Foie gras au torchon ». The menu also offers a wide variety of sauces and sides to accompany your dishes. A delight to be enjoyed from Monday to Friday.
Dans un cadre convivial, idéal pour les discussions et négociations autour d'une table idéal pour la mise en bouche avant de signé vos contrats.. Max 25 personnes.
Notre Barman et ces 20 ans d'expérience vous propose des cocktails sur mesure pour votre événement sur vidéoprojecteur. Max 40 personnes
Réunions d'affaires, séminaires et poursuivre avec un repas entre collaborateurs dans une salle très moderne. Des prestations sur-mesure pour l'organisation de votre événements avec vidéoprojecteur, paperboard.. Max 15 personnes
Le Métropole propose une cuisine bistronomique qui joue sur des associations simples et gourmandes parfaitement maîtrisées par le talentueux Chef John Hartshorne & l'incontournable Christian Claire Directeur du restaurant qui saura vous conseiller le long de votre repas, le tout dans une ambiance feutrée.
From his humble beginnings in Birmingham England, Chef John Hartshorne has spent his life discovering new tastes, an extraordinary adventure from mountains to islands, woodlands to oceans in search of exciting and innovating flavors.
Starting his journey, he won the fantastic opportunity of working at Buckingham Palace and Windsor Castle. Later in his career he ran the two restaurants (one which was a 1 Michelin star) pastry department at Saint Martin's on the Isle Hotel, welcoming high-level personalities coming to retreat in this jewel of an island.
Chef John Hartshorne was also part of the buzzing London food scene as the head pastry Chef of one of the best hotels in the city: The Milestone Hotel.
After quite few years in London, he flew to new horizons and opened his own restaurant La Remise in the French Alps, Chamonix Mont-Blanc serving a fine dining cuisine as well as maturing his beef in house, one of a lifetime experience!
Geneva was next on the plan, taking over the kitchen of Bistro Métropole came as an evidence and the rest is history.
Chef John Hartshorne works with great passion and lives by the philosophy of sourcing local, preparing with care & serving with love!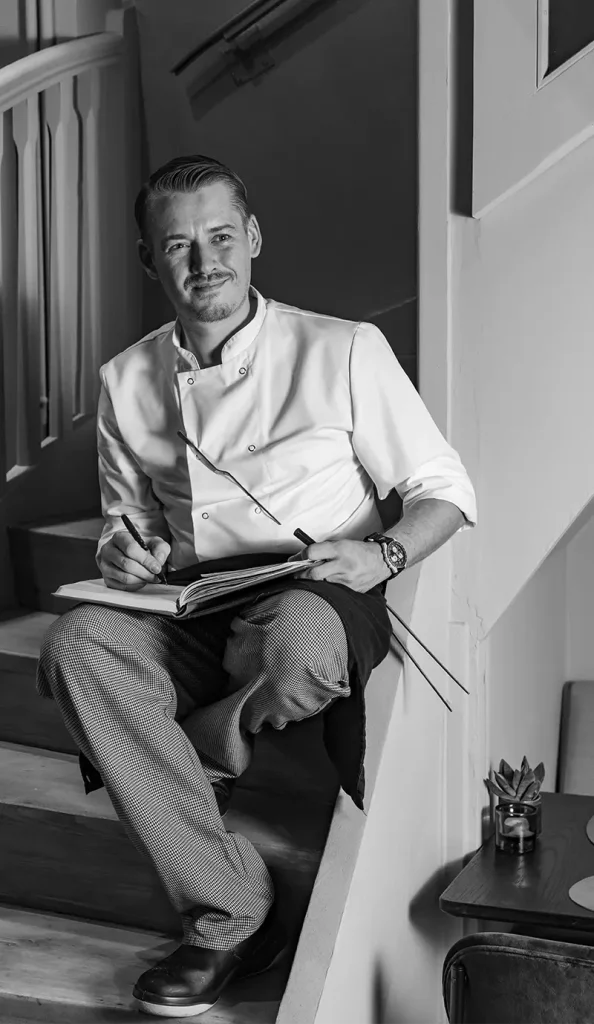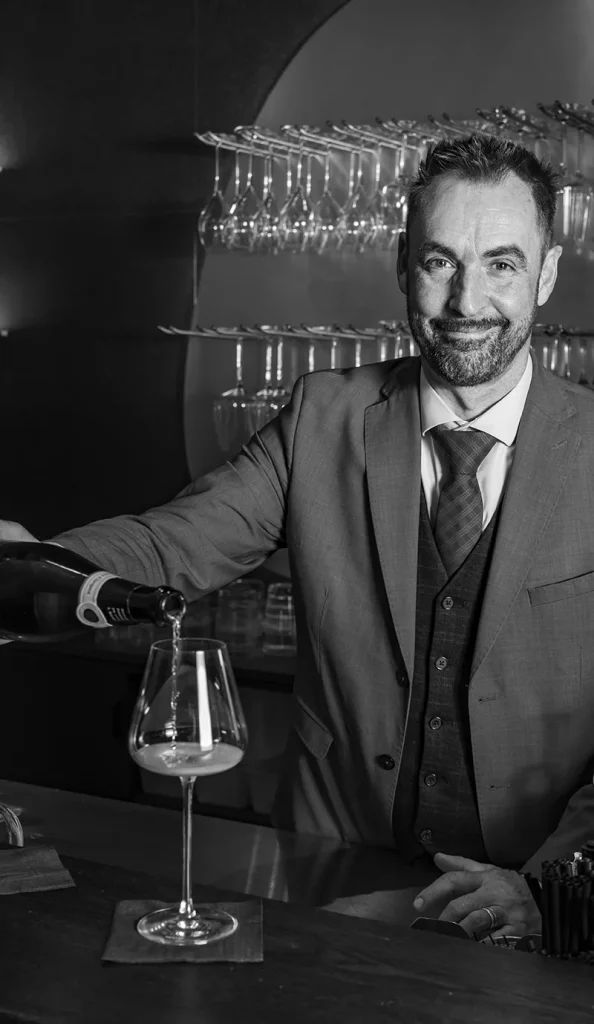 christian claire
christian
Christian Claire is an experienced hospitality professional with a solid background in service and restaurant management.
This Haut-Savoyard from Chamonix has worked in various roles including manager at the Quirinale in Geneva, director at Phillippe Chevrier's Mr Bouillon and owner of the Umami Tapas Bar in Macaé, Brazil where he stayed for 5 years.
He has knowledge in gastronomy, wine and cocktails.
The art of dinning is his passion !
He made his first steps in the Vallée de Joux, then moved to Lausanne, to the Lausanne Palace. For four and a half years as their Chef de partis at their banquets. He later worked at the Brasserie du Grand Chêne and oversaw the room service where he was influenced by Mediterranean and traditional French cuisine.
Always looking for new culinary experiences, he evolved in different styles of establishments and kitchens, where he was able to serve famous personalities, such as musicians and movie stars, Royals and great institutions.
He practices his work with passion and is always open to new learning to deepen his knowledge in his profession.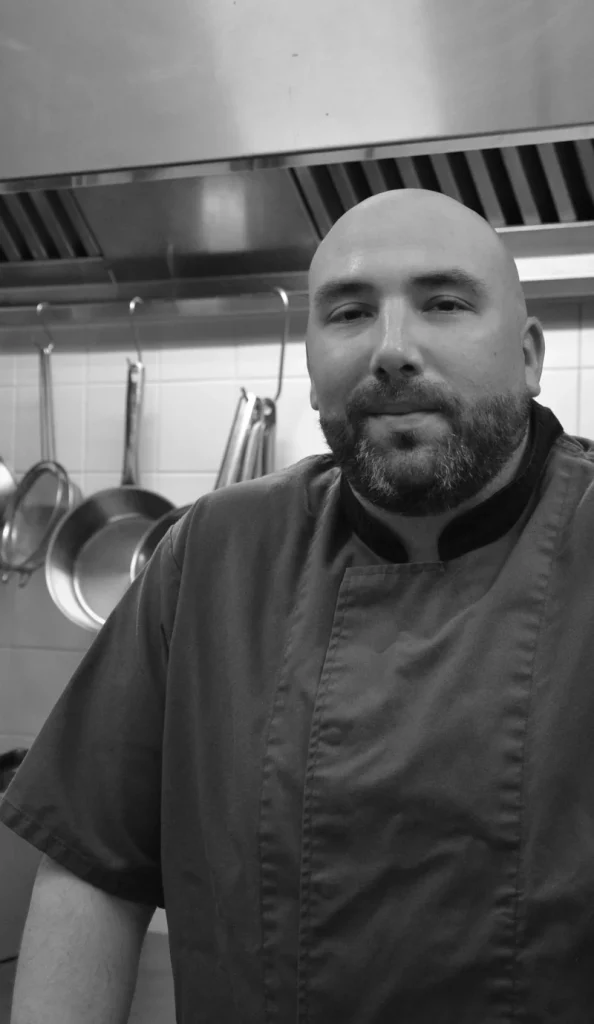 Sorry, no posts matched your criteria.
Reservations
To book a table